STEPS FOR SELLING IN FORT COLLINS CO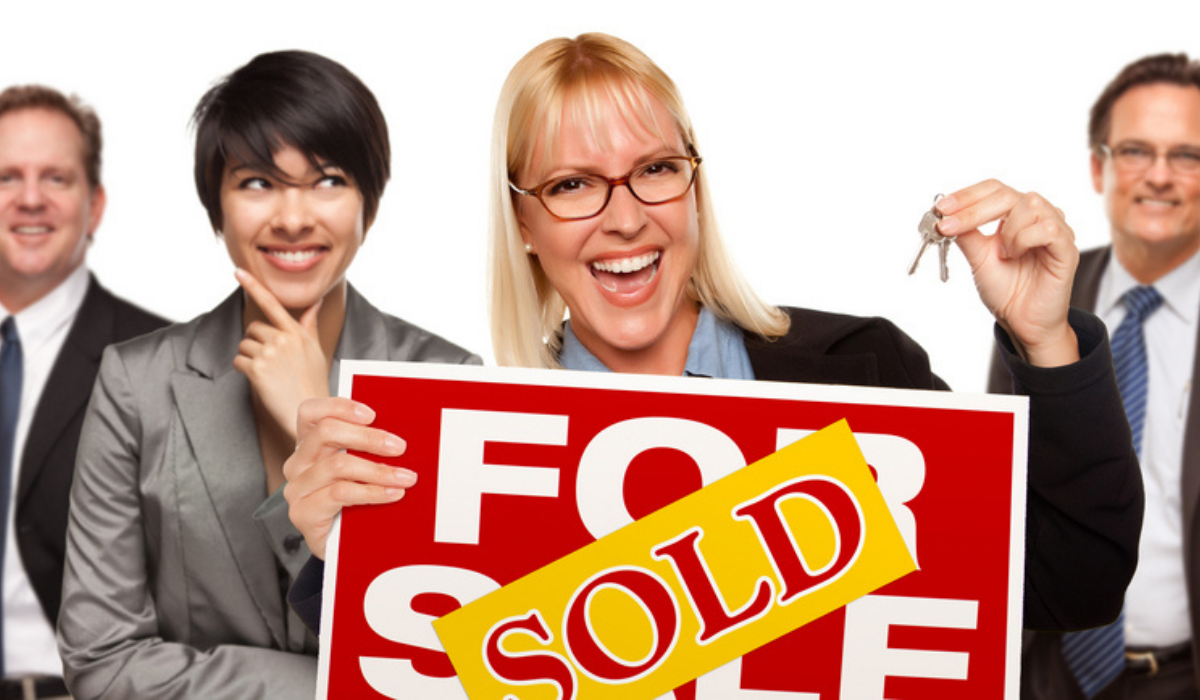 Selling your Fort Collins home can be a time-consuming and stressful process. It takes time and effort to find a real estate agent, prepare the home for potential buyers, make repairs, stage inside and out, and negotiate. Working with a seasoned professional will help to sell a house in Fort Collins CO. Also follow our simple tips to sell your Fort Collins CO home to keep yourself organized and prepared through the entire process.
Choose a Top Local Listing Agent
You don't have to take on the burden of selling your Fort Collins home alone. There are many benefits to choosing top real estate agents Fort Collins CO has to offer to work with. Ask friends or family members for recommendations and take the time to interview a few potential agents to see who feels like the best fit. There are many ways top real estate agents Fort Collins CO can help you when selling your home. A great realtor can:
Save time and stress
Know the local market to help with pricing and strategy
Give tips for making needed repairs and staging
Recommend contractors and staging professionals
Bring in more buyers with their connections
Know how to complete all needed paperwork
Fort Collins CO Seller Disclosure Statement
Several disclosures are required to be completed by the seller in Fort Collins. All forms will need to be filled out to the best of the seller's knowledge. The first real estate disclosure statement Fort Collins CO requires is a lead-based paint disclosure. This states that anyone selling a house built before 1978 needs to disclose if any lead-based paint has been used anywhere on the property. Another disclosure required by Colorado is the presence of Green energy features. In addition to these, final disclosures include:
Information about oil and gas activity or surface mineral rights that pertain to the property
If the property is located in a special taxing district
If there are any transportation projects scheduled for the future that would affect the property
Details about the common interest community, if the home is located in one
What the source is for potable drinking water
Outdoor Checklist
It's important to make a good first impression when selling a Fort Collins home. Oftentimes, buyers will drive by the home to check it out before scheduling a showing. There are many ways to spruce up the outside when selling a house in Fort Collins. Here are a few ideas.
Fence
Make sure the fence is in good shape. Complete any repairs if necessary and apply a fresh coat of paint or varnish if needed. Also make sure the gate works property and does not squeak.
Potted Plants
Add some nice pots with colorful flowers to the front yard. Also take the time to mow the grass, pull weeds, and trim bushes and trees. Create an outdoor space that looks clean and inviting. There are many great garden centers in Fort Collins. Ask the staff for advice for which flowers to plant so they can be blooming when the house is on the market. Consider visiting Fort Collins Nursery, Bath Garden Center and Nursery, or Gully Greenhouse.
Gutters
Potential buyers will notice sagging and chipped gutters. Make any needed repairs before selling a house in Fort Collins CO and also consider giving them a fresh coat of paint. This will ensure buyers that the gutters are working properly and the water will drain correctly. Plus, it will help make the exterior look nice.
Indoor Checklist
Once you have impressed buyers with the outside of your home, also wow them with the interior. Chat with your real estate agent about ideas for needed repairs, improvements, and staging tips. Keep in mind that even small touches can really help when selling a house fast in Fort Collins, CO.
Floors
No matter which type of flooring you have in your Fort Collins home, make sure it is clean and in good shape. Have carpets cleaned or replaced and repair, clean, and polish hardwoods. Also deep clean all floors in bathrooms, the kitchen, and laundry room.
Flowers
Fresh flowers are always a nice touch when selling a house fast in Fort Collins, CO. Flowers bring a smile to people's faces and little details like this can really speak to buyers when they are looking at your home.
Best Time to Sell a House in Fort Collins CO
According to current market trends, the best month for selling house in Fort Collins CO is December and the worst month is January. Homes tend to see sales prices above average in May, June, July, October, November, and December. Homes tend to see sales prices below average in January through April, August, and September.
Types of Homes in Fort Collins
The real estate market in Fort Collins is hot and diverse. The median price in the city is $463,550 and homes generally spend about 45 days on the market. The types of homes for sale Fort Collins CO has to offer include:
Land for sale
1 bedroom homes
2 bedroom homes
3 bedroom homes
4 bedroom homes
5 bedroom homes
Single family homes
Luxury homes
Pricing
When hoping to sell house for more money in Fort Collins CO, correct pricing is essential. If you overprice your property, it can sit on the market for too long. This is not good because most homes lose their appeal after two to three weeks on the market. If you price your home too low, you may be leaving money on the table. A top realtor can run a comparative market analysis (CMA) to estimate the home's value and help to set a sales price. This process can help to sell house for more money in Fort Collins CO.
Negotiating
Negotiation is traditionally a part of the home selling process. It's natural for buyers to try to negotiate a lower price. Keep in mind that real estate agents Fort Collins CO can help you through this process. Also utilize these tips so that you can easily negotiate with the buyer as well as real estate agents.
Don't write off the first offer you receive, keep all potential buyers in the loop until the sale is final.
Keep pride and emotion out of negotiations.
Make room to negotiate.
Don't say too much, try to keep negotiations simple and about the numbers.
Selling home in Fort Collins, keep our tips in mind to simplify the process and relieve stress. Our agents at Kittle Real Estate have many years of experience selling homes in Fort Collins CO. We can help you through every step of the process and get your home sold fast.