Top Realtors In Windsor, CO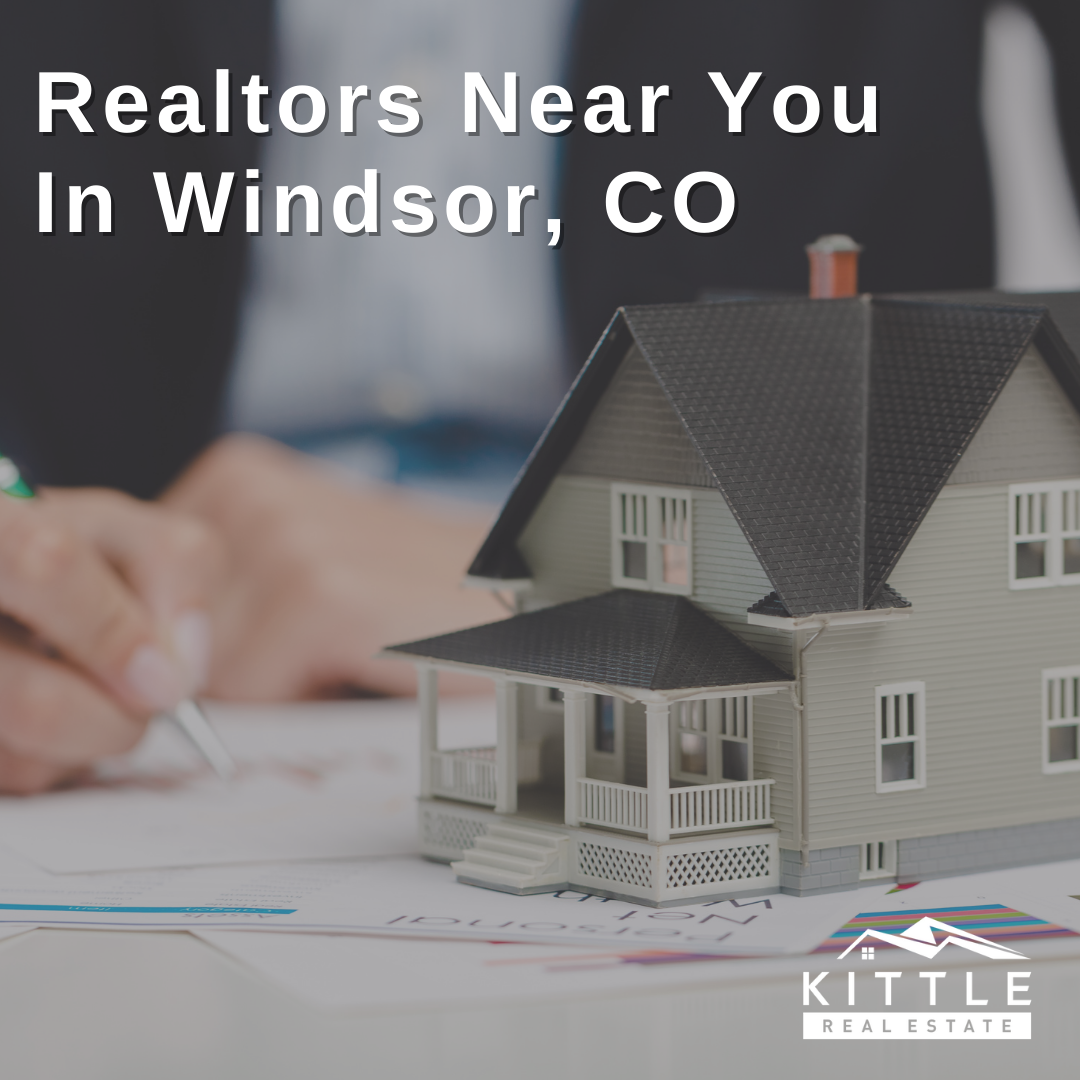 Jump to: Why You Need A Top Realtor in Windsor, Work With Experienced Real Estate Agents in Windsor, CO, Contact the Realtors in Windsor

Windsor is a rapidly-growing town just outside of Fort Collins along northern Colorado's Front Range. The area is renowned for being a mecca for outdoor enthusiasts, with countless lakes and streams to explore, as well as for being a small business hub with strong ties to agriculture. Windsor, CO real estate is thriving and the housing market is expected to increase by about 3% throughout the rest of 2020. Significantly higher-than-average median household incomes, low unemployment rates, and award-winning schools all contribute to the health of the real estate market in Windsor. See our up to date Windsor real estate listings.
Why You Need A Top Realtor in Windsor, CO
Even if you're not a first-time homebuyer or seller, it's a smart idea to work with a top realtor in Windsor, CO. Real estate agents in Windsor, CO are experts in their local areas and can save you substantial time and money, not to mention stress.
Help With Selling a Home in Windsor, CO
Deciding to sell your home is no small decision. The team of professional realtors at Kittle Real Estate knows just how significant it is and will work tirelessly on your behalf. From staging your home and holding open houses to scheduling showings and fielding offers, we handle all the complicated details to make the process as stress-free as possible.
When things fall into place and you get an offer on your home, your real estate agent in Windsor, CO will oversee every detail and ensure you get the highest price possible. The right buyer will fall in love with your home and is likely willing to pay top-dollar for it. However, if you don't have an industry professional in your corner, it's easy to make concessions or overlook certain things. Having a professional realtor handle the sale of your home can help it sell substantially faster as well.
Help With Buying a Home in Windsor, CO
Windsor, CO real estate agents know the city in and out, and having firsthand access to this knowledge can be invaluable as you're searching for a home. Whether you're looking for your very first home, acreage, a vacation home, or an investment property, a realtor can save you time and money in the process. Especially if you're searching for specific features such as a swimming pool or a basement, an agent can have eyes and ears open constantly, ready to show you listings as soon as they become available.
Your Kittle Real Estate agent will take time to get a thorough understanding of what you're looking for in a home. Must-haves, deal breakers, and budget are all essential concerns. Because many of the team members are northern Colorado natives, they will be able to tell you how the schools are in a particular neighborhood, where the next hip area is, and how far the closest park is.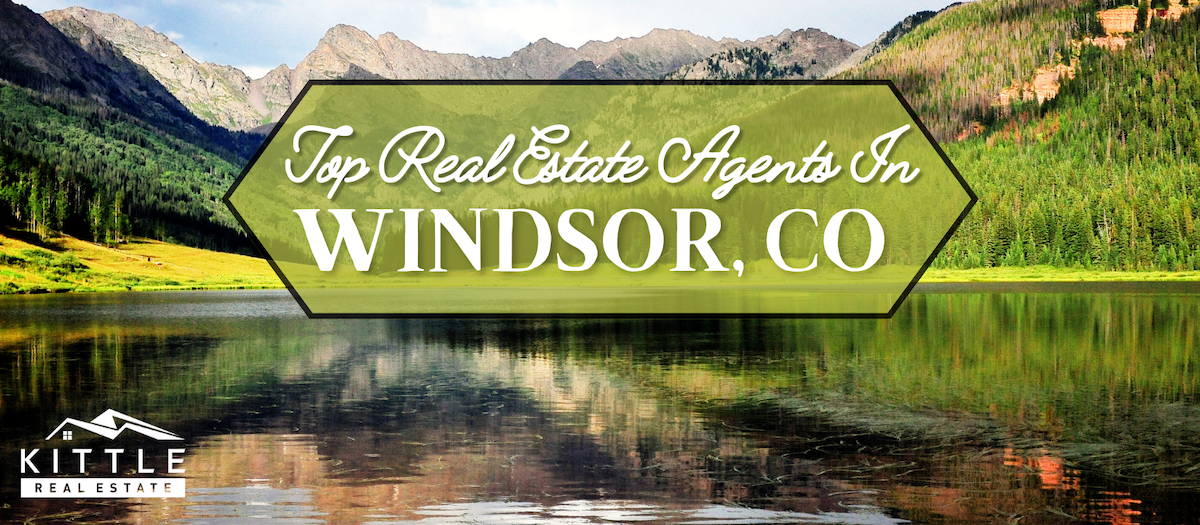 Save Time and Money Working With Experienced Real Estate Agents in Windsor, CO
Searching for the perfect home takes time. Finding the right buyers also takes time. It also requires in-depth knowledge of the real estate industry and the housing market in Windsor, CO. Instead of spending your own valuable time on these things, leave it to the professionals at Kittle Real Estate. The agents have more than 20 years of experience getting sellers top-dollar for their homes and helping buyers find the perfect home within their budget and often even below it.
Windsor, CO House Prices and Real Estate Trends
The housing market in Windsor is healthy, somewhat competitive, and stable. As of March 2020, the median listing price was $448,000 and the median sale price was $450,000. Windsor house prices have risen steadily over the past couple of years and are expected to increase another 3% or so throughout 2020. The vast majority of homes sell for 99% or more of their asking price. Homes are typically on the market for 75-79 days. It is exceedingly rare to find a distressed home in Windsor, such as a foreclosure or short sale.
Windsor real estate trends have always dictated that homes tend to be larger single-family homes, and most of them are newer builds. The median home size on the market consistently averages between 2,300-2,400 square feet. If you're seeking something different, however, there are plenty of larger luxury and mountain foothills homes, as well as some townhomes. Some of the most desirable neighborhoods in Windsor include Highland Meadows and Water Valley.
Contact the Realtors Near You at Kittle Real Estate
If you are looking for homes for sale in Windsor contact the team at Kittle Real Estate who aim to not just meet clients' expectations but to exceed them. When you work with an agent at Kittle Real Estate, you are truly getting a whole team – their expertise, knowledge of Windsor, and their resources.
Rob Kittle and the team of agents sell nearly three times as many homes as any other brokerage in the region. Not only that, but their customers absolutely love them. See how working with Kittle Real Estate can help you!
See What Our Happy Clients Have To Say
"Rob Klein, Kittle Real Estate, was outstanding. We worked together for nearly six months viewing 14 properties before making a purchase and nearly another two months to close on selling our home. He was patient with us throughout this process-drawing us out to understand what we were looking for. It has been 24 years since we bought our last house, and we had a lot to learn. He helped us greatly."
Gregory W.
Rating 5/5 ⭐⭐⭐⭐⭐
See our 4.9 rating and read more of our 467 reviews on Google!