Top Realtors In Loveland, CO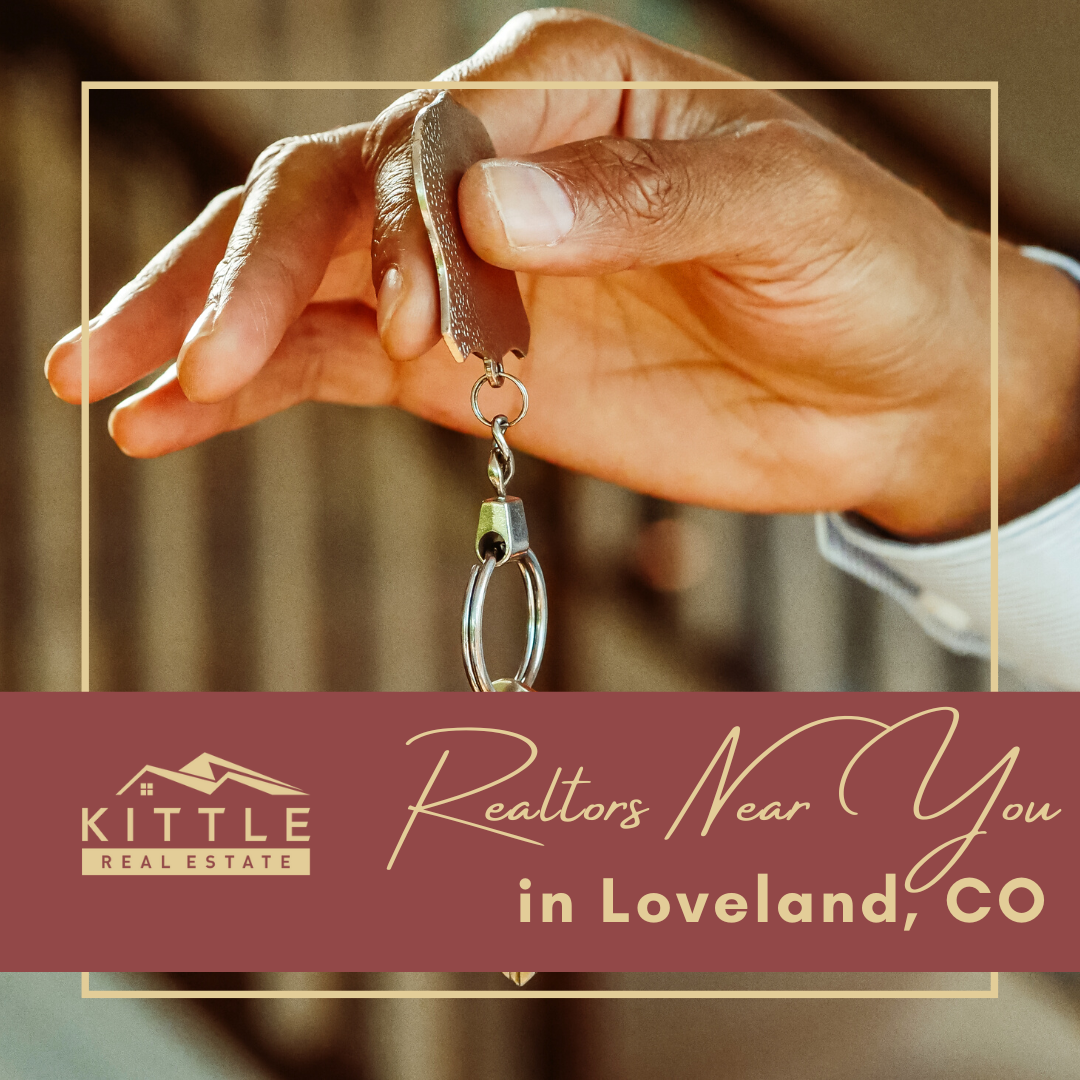 Jump to: Why You Need A Top Realtor Near You in Loveland, CO, House Prices and Real Estate Trends in Loveland, CO, Contact the Realtors in Loveland at Kittle Real Estate
Loveland, CO, is located about an hour north of Denver and situated in the Front Range. It's in Larimer County and is part of the Fort Collins-Loveland metropolitan area. Low unemployment rates, excellent public schools, and a family-focused community make Loveland a great place to live. Home values increased about 3% from February 2019 to February 2020 and they're expected to rise another 2-3% by March of 2021. Loveland, CO realtors know there's a lot to love about the city's small-town charm and would love to show you why you should #LiveLoveland. See our definitive guide to living in and moving to Loveland, CO for more information on the city.
Why You Need A Top Real Estate Agent in Loveland, CO
There's no law that says you have to work with a professional real estate agent, but there's a long list of reasons why you should. Real estate agents in Loveland have extensive firsthand knowledge of the city, as well as the surrounding area. If a great school district is your priority, a realtor knows exactly where you should be searching. If you want an up and coming area that will soon be buzzing with dining and nightlife options, a local real estate agent is a wealth of knowledge.
Whether you're buying or selling a home, realtors in Loveland can help the entire process go more smoothly. They can help you stay within budget and still find your dream home, they can ensure your home sells within a reasonable timeframe, and they can oversee the closing process. See our up to date Loveland real estate listings.
Help With Selling a Home in Loveland, CO
Selling your home is a complicated process even when things go completely smoothly. As people become interested in the house, there are phone calls, emails, viewing appointments, and open houses to manage. Then there are offers to field, which may involve negotiating, along with the closing process and any associated contingencies. It's a lot! Thankfully, selling your home in Loveland, CO is simplified when you work with Kittle Real Estate. The team of realtors near you takes the stress out of the transaction by handling all paperwork, any potential complications, and negotiations, which can result in your home selling for more money.
Help With Buying a Loveland, CO Home
From the moment you first make contact, Loveland, CO realtors will take the time to get to know you and understand what you're looking for in a home. They'll ask questions about must-have features, your desired area, and your budget. The professional realtors at Kittle Real Estate know Loveland in and out, as well as the available houses and the areas your search should be focused on. When you choose to buy a home in Loveland CO, having access to that knowledge is invaluable. Aside from keeping you within budget, your realtor will also go to bat for you, negotiating any repairs or other issues with the home, and can save you a great deal of time and money.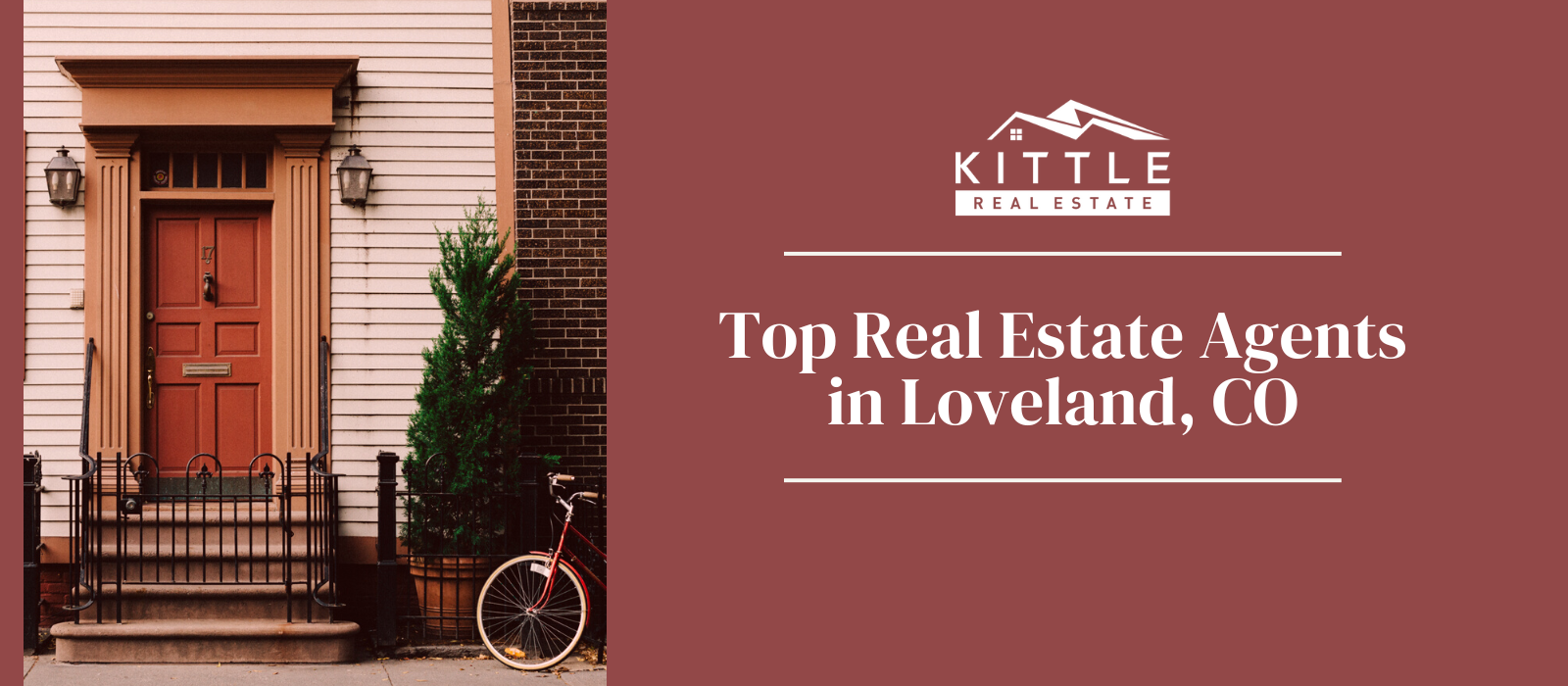 House Prices and Real Estate Trends in Loveland, CO
Most real estate for sale in Loveland is comprised of single-family homes. This includes luxury foothills and lakefront properties, as well as homes that sit on acreage and may have horse property. The average Loveland home sale price in the last year has ranged from $376,000 to $385,000 and homes are typically on the market for 51-59 days. Most of them sell within 1% of their asking price. Home values are forecasted to increase in the Loveland area about 3% over the next year and there are generally a few hundred houses available at any given time. This healthy housing market makes Loveland an ideal area for both homebuyers and home sellers.
Contact the Realtors Near You in Loveland at Kittle Real Estate
If you are looking for homes for sale in Loveland contact the team at Kittle Real Estate who aim to not just meet clients' expectations but to exceed them. Among realtors in Loveland, CO, Kittle Real Estate is one of the highest-performing and best-ranked teams. Founder Rob Kittle has over 20 years of experience in the northern Colorado real estate market and he has hand-picked his team of results-driven real estate agents. Kittle's real estate agents in Loveland are not only experts at what they do, but they're friendly and they'll work hard for you, whether you're buying or selling your home. Don't just take our word for it – see for yourself why Kittle Real Estate has more 5-star reviews from clients than any other realty brokerage in the region!
See What Our Clients Are Saying
"Max and the team at Kittle are the absolute best! They made buying a home an enjoyable experience!"
Daniel A.
Rating 5/5 ⭐⭐⭐⭐⭐
See our 4.9 rating and read more of our 465 reviews on Google!