Moving To and Living In Windsor, CO [2023 Edition]
Posted by Trey Carroll on Monday, May 22, 2023 at 10:54 AM
By Trey Carroll / May 22, 2023
Comment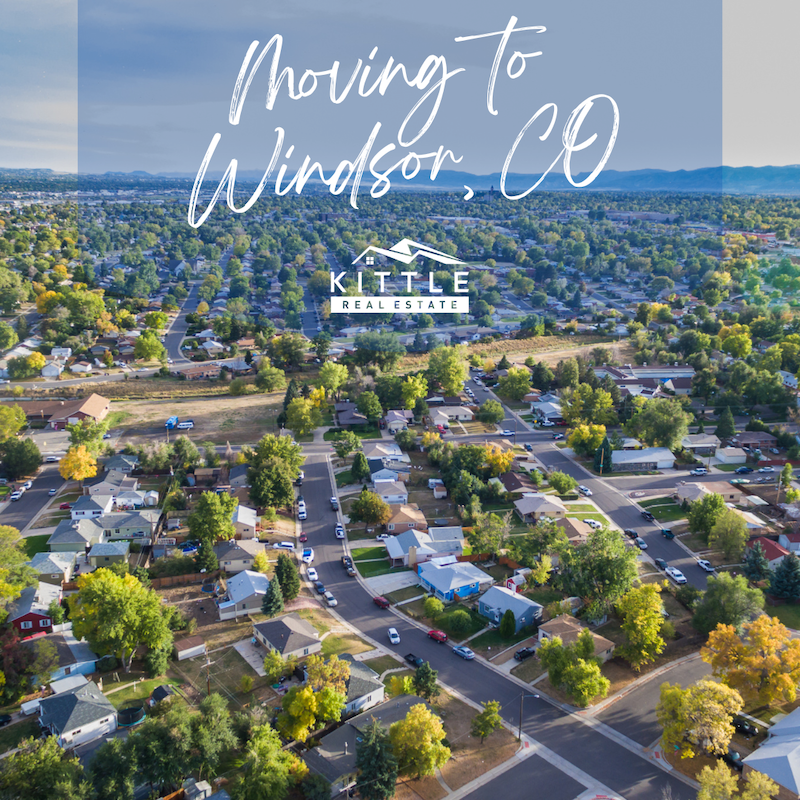 Windsor, CO is one of the fastest growing towns in Colorado. Since 2000, Windsor has experienced extraordinary growth. Windsor is located 58 miles north of Denver and is between the mountains and the plains of Colorado. With a population of 36,000 residents, Windsor continues to attract families and businesses because of its great quality of life and small-town charm. Living in Windsor, CO you will have quick access to Fort Collins, Greeley and Loveland. Windsor prides itself on its historical roots and sense of community.
If you are looking to move to Windsor, CO. there are homes of every type and style, suitable for any living arrangement. Whether you are looking for a condo, a traditional bungalow, an upscale two-story or something else the team of real estate experts near you at Kittle Real Estate can help you find the perfect place.
See our up-to-date Windsor, CO. listings.
Jump To:
History of Windsor
Windsor was founded in 1890 and its history stretches beyond its official incorporation. J.L. Hilton was a settler who built a Halfway house between Greeley and Fort Collins in 1873. This served as a stopping point for travelers, stage coaches and mail deliveries. In 1882 the town of Windsor began to steadily grow with the arrival of the Great Salt Lake and Pacific Railroad, connecting Greeley and Fort Collins. The sugar beet played an important role in the growth and development of Windsor bringing large immigrant families to work on these beet farms and in the sugar factory. The Great Western Sugar Company's factory was in Windsor from 1905 to 1966 when it closed. Today we still see the steady growth of the town of Windsor. Windsor's population surpasses 35,000 people and yet, still maintains its small-town charm that points to what life might have been like a hundred years ago.
Transportation in Windsor
Transportation in and around Windsor is easy and convenient. Whether you need a shuttle or taxi to and from Denver International Airport, there are transportation options within Windsor.
The Poudre Express Regional Bus Route
The Poudre Express, is a dedicated commuter bus line connecting Windsor, Greeley, and Fort Collins has been serving northern Colorado since January 2020.
Taxi Service
zTrip is a taxi cab service in Windsor that services Northern Colorado, which can be used to get around town with their convenient booking methods of calling, hailing a cab, booking on their website, or using their app to schedule a ride.
Shared Ride Apps
Windsor is also a city that utilizes ride-sharing services such as Uber or Lyft that residents can take advantage of when trying to get around the city.
Schools in Windsor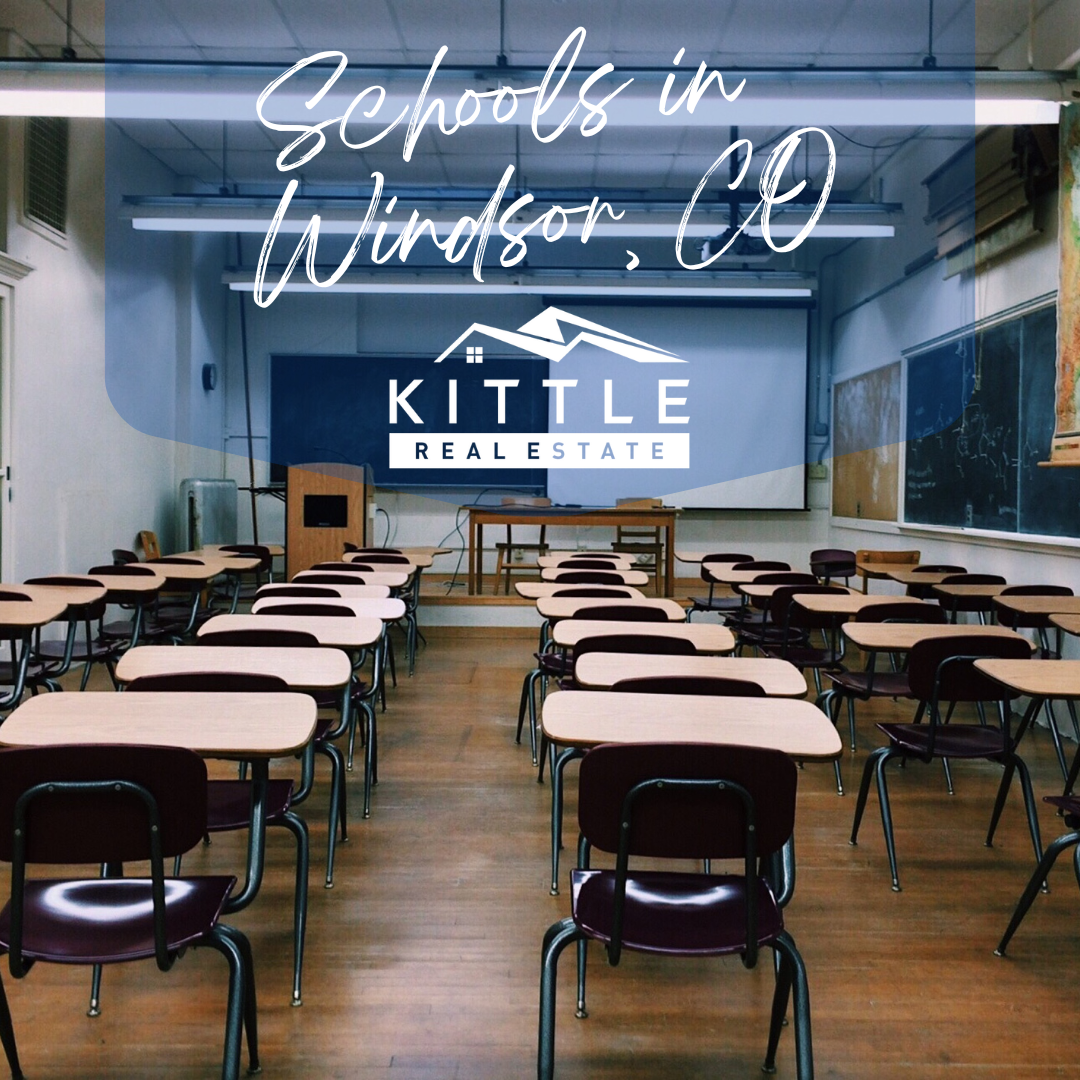 For families looking to move to Windsor, CO understanding the school systems and available schooling options is important. The Town of Windsor is a part of three school districts within its town limits which serves PK - Grade 12.
The schools within this district include:
5 Elementary Schools
3 Middle Schools
2 High Schools
2 Public Charter Schools
8 Private Schools
Not only does Windsor offer elementary and high school aged students fantastic educational opportunities, Windsor is within a 100 miles of 42 colleges. The closest college is the Institute of Business and Medical Careers in Fort Collins. Aims Community College and the University of Northern Colorado are located in Greeley only 10 miles away. These institutions provide excellent post-secondary offerings with a wide range of degree and certificate programs.
See our up-to-date Windsor CO. listings.
Employment in Windsor
Windsor is a great place for young professionals or established businessmen and women looking for employment opportunities. There are a wide range of nearby industries that operate and are thriving in Windsor and it has become a hub for green energy companies. These key industries are agriculture, green energy production, food processing, business services, manufacturing, health and wellness, education and construction sectors. Some employers in the Town of Windsor include the following companies:

Things to Do in Windsor
Even though Windsor is one of the fastest growing towns in Colorado it still has kept its small-town feel through supporting its small businesses and celebrating its agricultural roots. Windsor offers a variety of retail, recreation and leisure that will meet the needs of all lifestyles and demographics. There is no shortage of activities and attractions to keep residents occupied while living in Windsor, CO. Outdoor recreation is just minutes away. Windsor has access to 20 parks and open spaces. Kodak Watchable Wildlife Area is a 65-acre open space along the Cache la Poudre River. It's here you may see such wildlife as wild turkeys, eagles, hawks and other waterfowl. Historic downtown is close to Windsor Lake. Boardwalk Community Park surrounds Windsor Lake and boasts of boating, dog parks, fishing, a playground, trails, beach and volleyball.
Not only does Windsor offer a beautiful selection of outdoor parks to visit, they also host a variety of town events throughout the year. During the summer months, you can enjoy Movies in the Park or the Summer Concert Series which happens every week. In the fall you can join in the fun at Halloween Carnival or Oktoberfest. Kick off the holiday season by celebrating at Windsor Wonderland. Windsor is home to the High Hops Brewery and a range of restaurants.
Moving to Windsor, CO
If you are looking to move to Windsor, CO we can help. Our premier team of nearby real estate agents knows the ins and outs of Windsor and they can find you the perfect place to fit your lifestyle. We can assist you in searching out the best neighborhood to suit your needs and budget with the most up-to-date listings available. Contact our Windsor real estate agency today. 970-387-6348
See our up-to-date Windsor, CO. listings.
Also see our: Definitive Guide for Living in and Moving to Fort Collins, CO. and our Moving To and Living In Loveland, Colorado: The Definitive Guide, Moving To and Living In Greeley, Colorado: The Definitive Guide