Moving To and Living In Greeley, Colorado: The Definitive Guide [2023 Edition]
Posted by Trey Carroll on Monday, May 29, 2023 at 2:58 PM
By Trey Carroll / May 29, 2023
Comment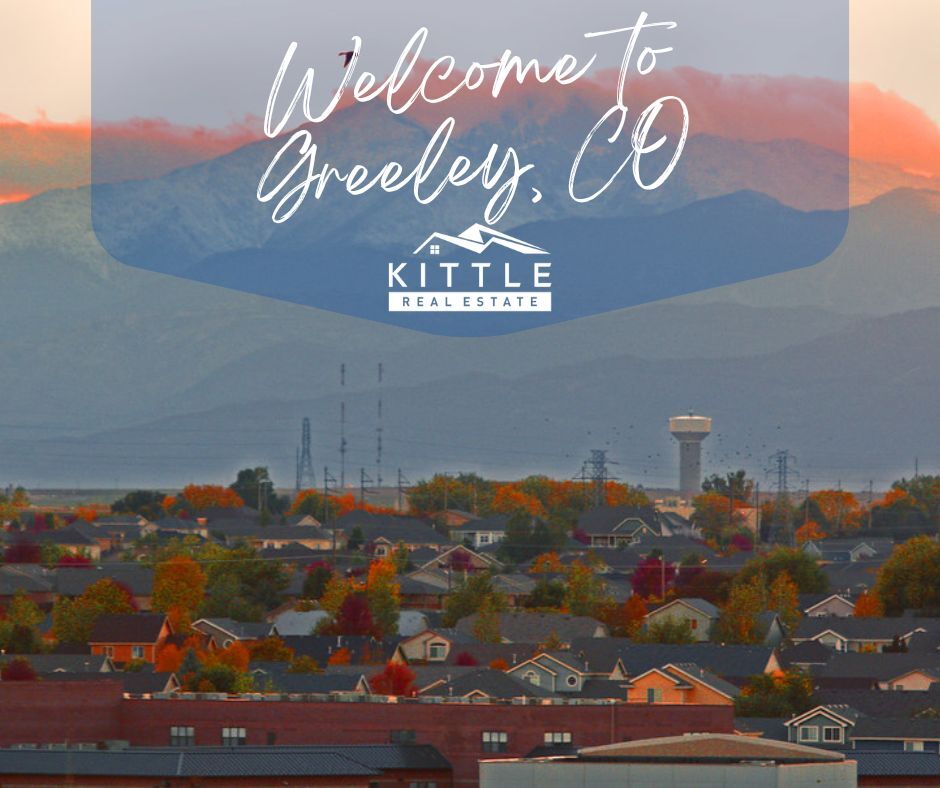 Located just 49 miles north-northeast of Denver, Greeley is a fast-growing city in the scenic Weld County. With just over 100,000 residents, Greeley is the most populated city within this county. Home to University of Northern Colorado (UNC), Greeley Colorado is a vibrant college community, with many attractions and activities for young students and professionals to enjoy. Greeley, Colorado is recognized today as a desirable place to live and to work. Home to a growing workforce as well as advanced research and technological facilities, Greeley, Colorado is an attractive location for businesses and startup enterprises to establish their operations. Greeley also has fantastic schools and healthcare facilities for families looking to put down roots within this thriving community. It tends to be a more affordable choice when trying to decide where to settle in the Rocky Mountain area of Colorado.
If you are looking to move to Greeley, CO. there are homes of every type and style, suitable for any living arrangement. Whether you are looking for a condo, a traditional bungalow, an upscale two-story or something else the team of real estate experts here at Kittle Real Estate can help you find the perfect place.
See our up-to-date Greeley, CO. listings.
Jump To:
History of Greeley
Founded in 1870, Greeley is named after New-York Tribune founder and editor, Horace Greeley, as a Union Colony. Horace is best known for popularizing the phrase, "Go West, young man, and grow up with the country." This rallying cry promoted America's westward expansion. Greeley, CO was established as an agricultural enterprise and farming still prevails as one of the top industries surrounding Greeley. Over the years Greeley had years of boom, especially around the 1950s when numerous businesses, industries, schools, public institutions and commercial developments were established. The town and the region, Northern Colorado, have continued to see steady growth over the decades and Greeley is now one of the fastest-growing communities in America.
Transportation Near You in Greeley
Transportation in and around Greeley is easy and convenient. Whether you need a shuttle or taxi to and from Denver International Airport, public transportation within Greeley, or a tour within or around the city, Greeley offers an abundance of options.
Greeley-Evans Transit (GET)
Get where you need to go around Greeley and neighboring Evans, CO with this public transport service, providing convenient bus routes running through the downtown core and throughout the city. See their website for full schedule and fare information.
Taxi Service
For a more personalized transportation service Greeley has a taxi cab service called zTrip which can be used to get around town with their convenient booking methods of calling, hailing a cab, booking on their website, or using their app to schedule a ride.
Shared Ride Apps
Greeley is also a city that utilizes ride-sharing services such as Uber or Lyft that residents can take advantage of when trying to get around the city.
Schools in Greeley
For families looking to move to Greeley, CO understanding the school systems and available schooling options is important. Greeley is part of the Greeley-Evans School District 6 which serves PK - Grade 12. The schools within this district include:
16 Elementary Schools
5 Middle Schools
5 High Schools
7 Charter or Magnet Schools
6 Private Schools
Not only does Greeley offer elementary and high school aged students fantastic educational opportunities, Greeley is home to Aims Community College and the University of Northern Colorado. These two institutions provide excellent post-secondary offerings with a wide range of degree and certificate programs.

Employment in Greeley
Greeley is a great place for young professionals or established businessmen and women looking for employment opportunities. There are a wide range of nearby industries that operate and are thriving within the borders of Greeley, including agriculture, energy production, food processing, business services, manufacturing, health and wellness, education and construction sectors. Some of the biggest employers in Greeley include the following companies: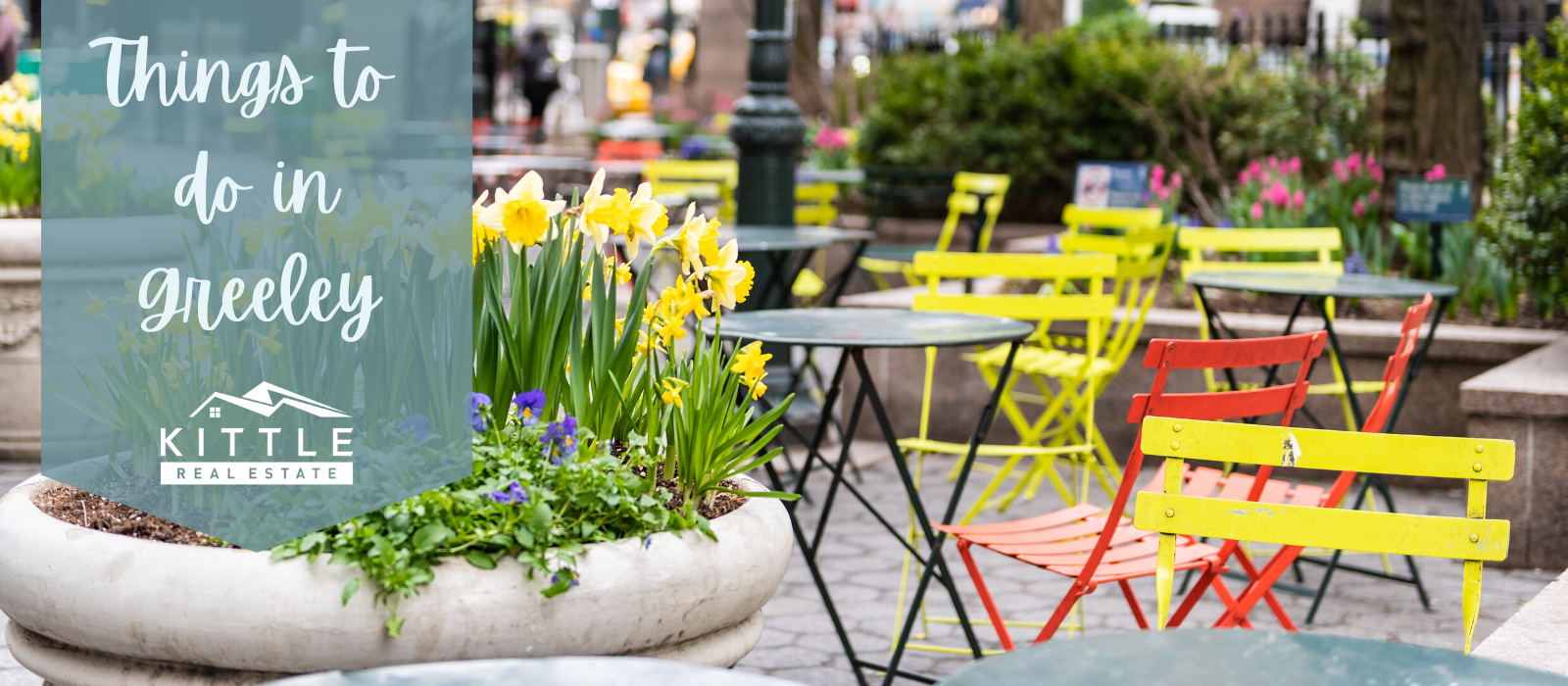 Things to Do in Greeley
There is no shortage of activities and attractions to keep residents of Greeley, CO occupied. With a number of scenic parks, nature trails, and excellent recreational complexes, such as the Greeley Family Funplex, from mini-golf and water park fun to hiking and picnicking surrounded by the majestic Rocky Mountains your family will never be bored when they live in Greeley, CO.
Not only does the town offer a beautiful selection of parks to visit, they host a variety of town events throughout the year that are not to be missed in the way of fairs, tournaments, and concerts such as the Arts Picnic in July and the Festival of the Trees around Christmas. Another fantastic attraction that Greeley offers its residents is agritourism. There are many local farms that allow visitors to tour their facilities and try their hand at farming.
If you are a golf fan there is the award-winning Highland Hills Golf Course, as well as the Boomerang Links, Eaton Country Club, and Greeley Country Club. The colleges in town offer residents multiple sports teams to cheer on, and for history lovers check out the Greeley History Museum, the Centennial Village Museum, or the nearby Colorado Model Railroad Museum.
If you are looking to move to Greeley, CO we can help. Our premier team of real estate agents knows the ins and outs of Greeley and they can find you the perfect place to fit your lifestyle. We can assist you in searching out the best neighborhood to suit your needs and budget with the most up-to-date listings available. Contact our Greeley real estate agency today. 970-460-4444
See our up-to-date Greeley, CO. listings.
Also see our: Definitive Guide for Living in and Moving to Fort Collins, CO. and our Moving To and Living In Loveland, Colorado: The Definitive Guide and Moving To and Living in Windsor, Colorado.