Planning To Move To Fort Collins, Colorado? Here's A Guide To Everything You Need To Know [2023 Edition]
Posted by Alex Kittle on Thursday, May 25, 2023 at 1:09 PM
By Alex Kittle / May 25, 2023
Comment
The vibrant and friendly city of Fort Collins has changed and grown quite a bit over the past few decades and has become one of the most welcoming cities for young professionals and families looking to put down roots in Colorado. As the fourth largest city in Colorado, Fort Collins offers much to its residents in way of amenities, education, and recreation opportunities and has made Livability's list of top 100 cities to live in America for six years running.
If you are planning to make the move to Fort Collins in 2022 it is helpful to know a little bit more about the city which is why the real estate experts here at Kittle Real Estate have put together a guide to give you a breakdown of what it is like to live in Fort Collins.
Also see our Best Neighborhoods In Fort Collins article for a closer look at some of the most desirable places to live in the city.
Jump To:
HISTORY OF FORT COLLINS
The first Americans who settled in the area were the 9th Kansas Volunteer Cavalry. They established Fort Collins in 1862 near what is now the Old Town area as a military outpost. The Kansas troops were replaced by a group of Colorado infantry who moved to near what is now Wood Street in 1864 after a flood destroyed the camp's original buildings. Fort Collins remained a military outpost until it was abandoned in 1866 by the U.S. Army. It was opened to settlement in 1872 by Congress after many farmers expressed their interest in settling the area. The Agricultural Colony Land Company soon arrived thereafter to lay out the first formal boundaries for Fort Collins properties. Growth in the Fort Collins area was fueled during the 20th century by sugar industries, several computer technology industries and steady growth in Colorado State University's enrollment.
The city's growth encouraged the development of several popular neighborhoods including City Park, Waterglen and Rogers Park. Fort Collins CO homes are now situated in a beautiful Larimer County city that offers Fort Collins home buyers many outdoor recreational activities, a diverse economy, a thriving arts scene and safe neighborhoods. These benefits make Fort Collins homes a great value for anyone who wishes to relocate to the Fort Collins area. If you are looking for the perfect place to settle here in Fort Collins the team at Kittle Real Estate can help. Contact our office for information on the most up-to-date listings.
TRANSPORTATION IN FORT COLLINS
Whether you prefer to drive, walk, or take public transit it's important to know the best ways to get around Fort Collins and how the community is divided especially when trying to choose where you want to live within the city. Fort Collins breaks down into these six specific neighborhoods:
Oldtown
Midtown
West Fort Collins
Campus West
Southeast Fort Collins
North Fort Collins
Traveling across these neighborhoods is very easy, thanks to the many different options available. There is a robust public transportation bus system, TransFort, with several bus routes that make getting around the city while leaving your car at home very easy.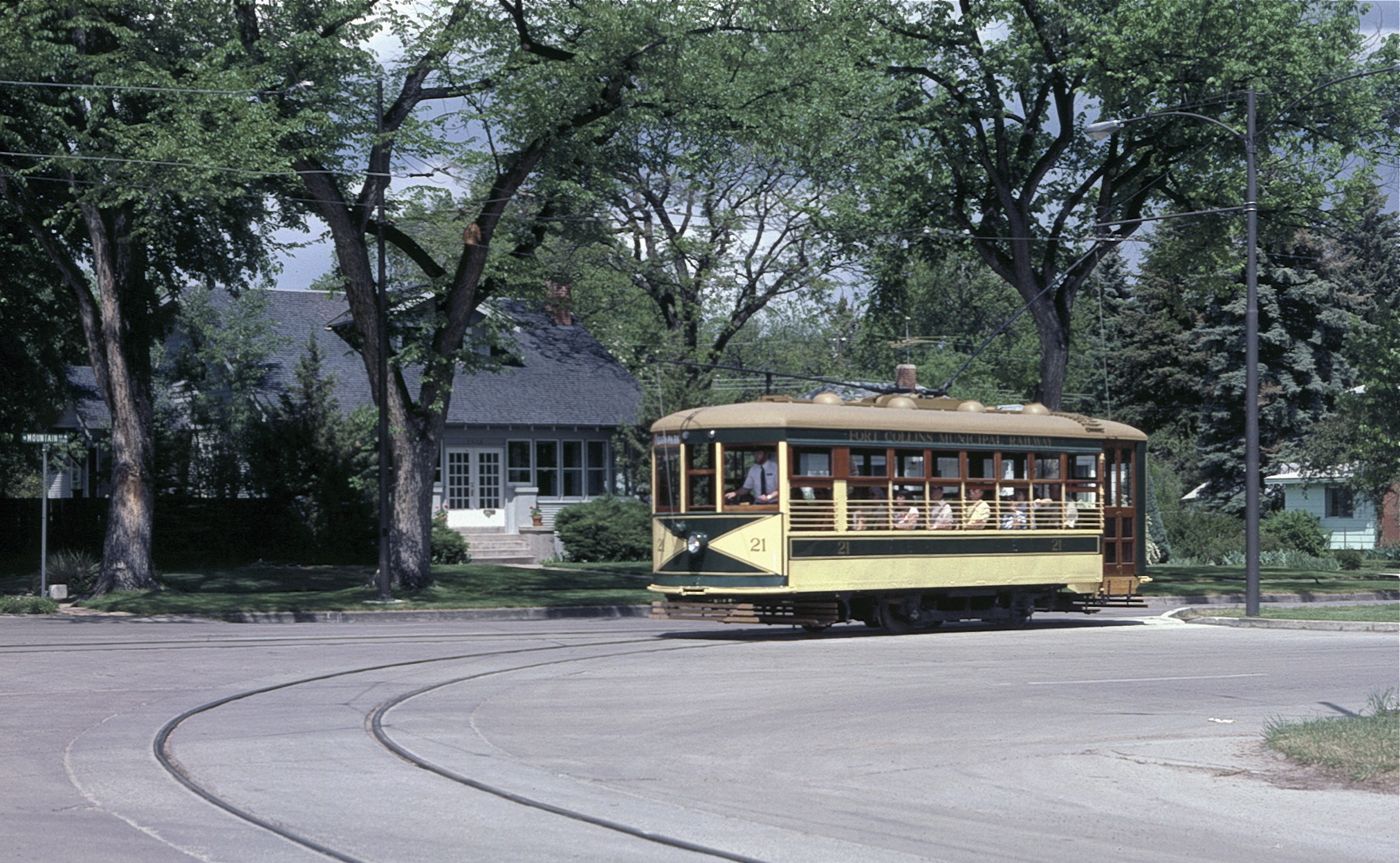 Many parking structures, surface lots, and street parking opportunities can be found in downtown Fort Collins for when you are behind the wheel, and for a step back in time for something a little whimsical, there is even the Fort Collins Trolley, which runs Saturdays and Sundays May through September.
One of the best things about Fort Collins however is its biking community. As a matter of fact, the city has been awarded as a "Bicycle Friendly Town." Because of how well biking is adapted throughout the community, the locals have bike lanes, bike parking, bike share program, bicycle co-op, Tour de Fat, and many more biking opportunities.
SCHOOLS IN FORT COLLINS
For families moving to Fort Collins understanding how the education system works in Fort Collins and what kind of schools are available is very important. The Poudre School District provides public K-12 education for over 30,000 students in Northern Colorado including Fort Collins, Laporte, Red Feather, Livermore, Stove Prairie, Timnath, Wellington, and parts of Windsor. The Poudre School District includes:
32 elementary schools
10 middle schools
4 comprehensive high schools
4 alternative high schools
As one of the fastest-growing school districts in Colorado, the Poudre School District is the second-largest employer in the city.
And for post-secondary education, Colorado State University is also situated in Fort Collins in the Campus West district of the city, as is Front Range Community College - Larimer Campus in the southern part of Midtown making it a college town.
EMPLOYMENT IN FORT COLLINS
If you are hoping to not only move to Fort Collins but to find employment in the city there are a number of fantastic employers to choose from. Some of the biggest employers in Fort Collins include the following companies:
Agilent Technologies
City of Fort Collins
Colorado State University
Eastman Kodak
Hewlett Packard
Larimer County
Poudre School District
Poudre Valley Health Systems
With a growth rate of about 3% every year, there is plenty of opportunity for big or small businesses to set up shop in Fort Collins, and with an average median family income of $76,341 per year, it is a thriving community to live and work in.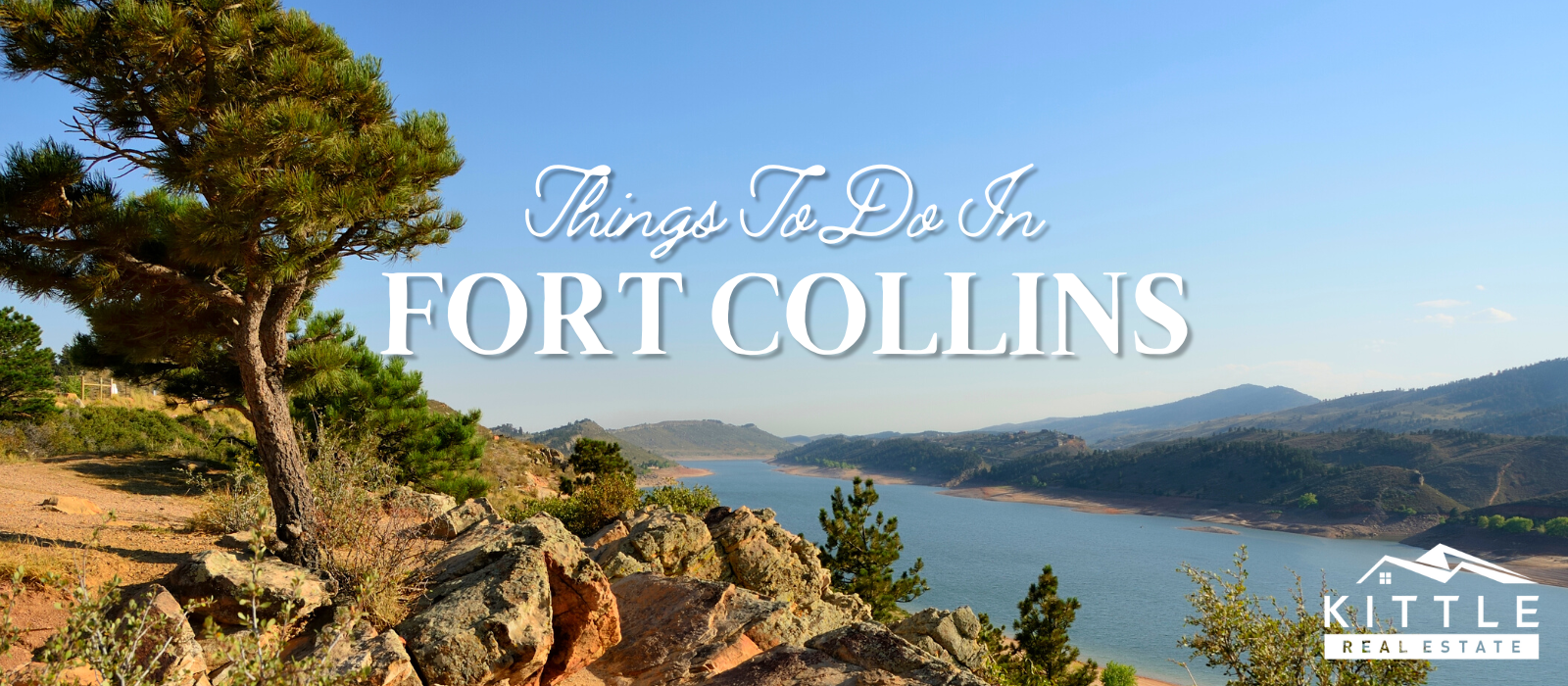 THINGS TO DO IN FORT COLLINS
PARKS AND RECREATIONAL FACILITIES IN FORT COLLINS, CO
If you are moving to Fort Collins you'll be pleased with the number of activities available for you and your family to partake in. The city's recreation department maintains more than 60 community parks and athletic fields located just a short distance from the residential neighborhoods including Fort Collins City Park, Fossil Creek Park, Twin Silo Park, Spring Canyon Park, and many more. Our parks are family-friendly offering activities like creative interactive playground equipment, bike paths and ramps, splash pads, walking trails, and something for everyone in the family to enjoy, even the furry family members at a handful of our dog-friendly parks.
Recreational facilities in Fort Collins include a swimming pool, ice skating rink, pottery studio, a youth activity center, and a seniors' activity center. One of the best things about Fort Collins is that it offers a number of activities and attractions geared towards families. A visit to The Farm at Lee Martinez Park introduces kids to farm life by meeting the animals up close. During the summer season, the park offers pony rides.
Fort Collins also has an indoor swimming/skating facility known as the EPIC (Edora Pool And Ice Center). This facility is recognized as the largest swimming pool in the city, which regularly hosts amateur hockey league play and open skating events.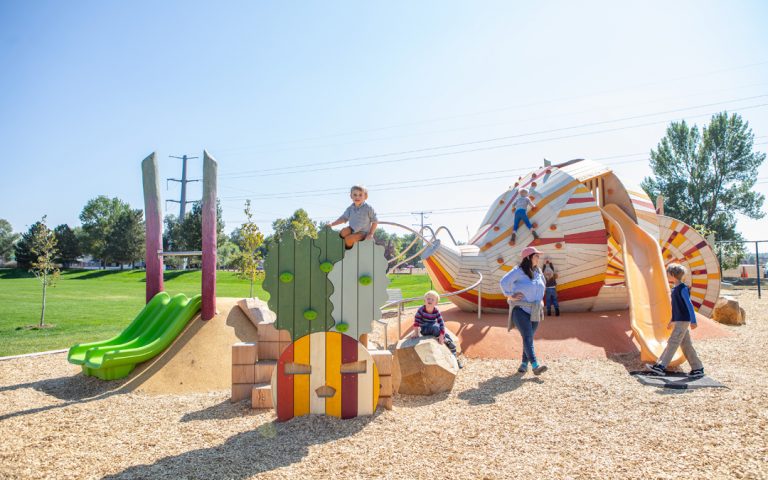 Moreover, the Fort Collins Recreation Department offers many recreational activities that offer home buyers who purchase homes in Fort Collins many ways to learn about hobbies and healthy lifestyle choices. Some of these activities include aquatics classes, ice skating classes, pottery classes, dance lessons, more than 20 recreational sports activities, and many youth recreation camps. Interestingly, a couple of marathons take place in Fort Collins every year.
NIGHTLIFE IN FORT COLLINS
Just like plenty of other bustling towns, Fort Collins has an assortment of nightlife spots to visit. This is largely due to its identity as a college town. As a matter of fact, Fort Collins is recognized as the Craft Beer Capital of Colorado. The town is able to produce 70 percent of craft beer throughout Colorado. It ranks 7 percent of the whole United States. There are 20 award-winning craft breweries in Fort Collins. Anheuser-Busch, one of the most famous and large breweries in the world, can be found in Fort Collins. This popular brewery offers tours to see how Budweiser is made. There is also an option to visit the Odell Brewing Company, known as the first craft brewery that was established in Fort Collins. The brewery offers tasting room experiences for beer lovers. Apart from breweries, Fort Collins has a number of laid-back pubs where you can connect with friends or listen to live music.
ATTRACTIONS IN FORT COLLINS, CO
Fort Collins prides itself on being a community with something for everyone whether it's an avid outdoor adventure seeker, the craft beer enthusiast, or a modern family looking for fun. When you move to Fort Collins you'll be sure to fill your weekends in no time with any of these excellent attractions.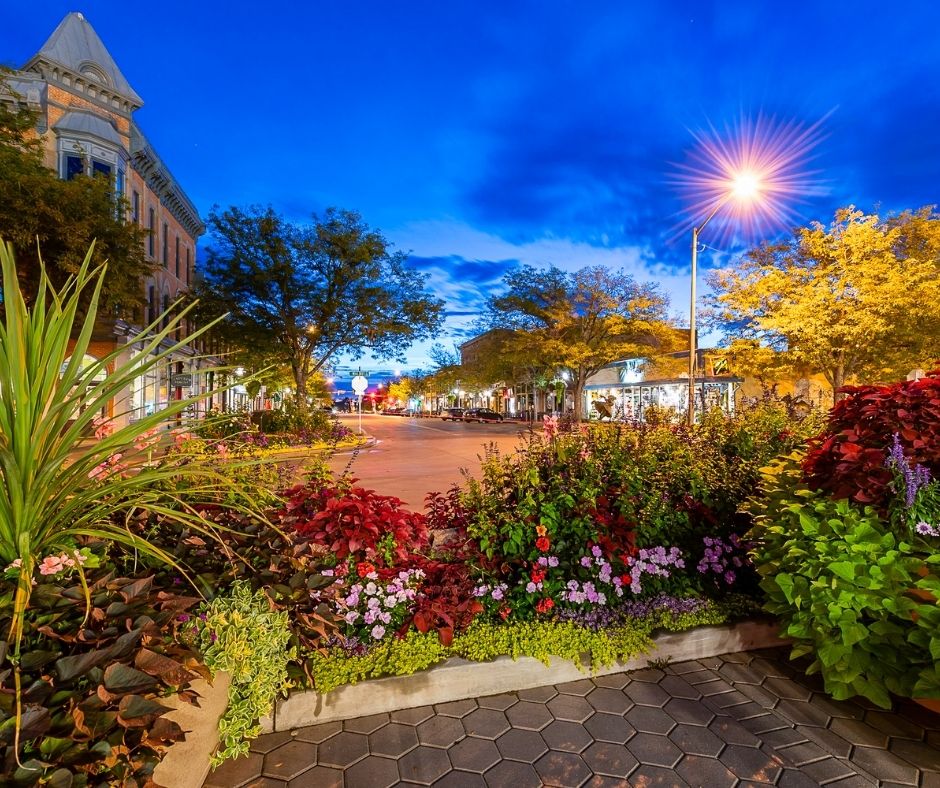 Fort Collins has been nicknamed as a Certified Colorado Creative District due to its innovative and artistic environment and one of the best places to visit to enjoy this vibe is the Old Town Historic District. This area has an array of bookstores, shops, galleries, local eateries, and a calendar full of fun activities. Stroll the historical streets on a self-guided historic walking tour or enjoy just sitting back and relaxing in the beautiful Old Town Square. And don't miss the massive music festival, NewWestFest, held in Old Town for a weekend in late August offering patrons free live music, activities and vendors.
A must-visit attraction for the whole family is Fort Fun. This is a family-friendly amusement place where various activities are available. Among those activities include arcade games, go-karts, mini-golf, paddle boats, laser tag, and many more. The best part is that it is available for all ages.
And for the science-lovers out there, a visit to the Fort Collins Museum Of Discovery is also a great way to inspire young kids who have a curious mind. With 16,000 square feet of exhibits covering everything from energy, music, and the earth to wildlife, animal encounters, and food.
And if you're someone who enjoys outdoor activities and getting out into nature, there isn't a better place than Fort Collins and the surrounding Northern Colorado wilderness. There are many parks within the city limits but for more hiking or rock climbing opportunities one destination to visit is the Lory State Park, which is the national park of Fort Collins. Set just west of Horsetooth Reservoir it offers 26 miles of trails, backcountry camping experiences, and canoeing, kayaking, or rafting.
Speaking of Horsetooth Reservoir, for a fun summer day, it is worth the visit to this scenic open space set in the foothills just west of Fort Collins. Offering various activities, such as horseback riding, swimming, boating, fishing, camping, rock climbing, and mountain biking. It also has areas for hiking, off-road driving, and plenty of other outdoor activities.
The Poudre, or Cache la Poudre River officially, is the river on which Fort Collins was originally founded. Many locals love to go to the river because of its excellent for fly fishing, river rafting, or even tubing. And along its banks, you'll find the Mishawaka Amphitheater, AKA The Mish, a legendary concert venue and restaurant dating back to 1916. With a fantastic lineup of outdoor concerts in the summer, it's a great place to go.
And for the golfers out there you can also find solace at the Collindale Golf Course in Fort Collins. A championship golf course that is widely regarded as one of the best in the state used as a U.S. Open Qualifying course. It is a public course however annual passes are available.
MOVING TO FORT COLLINS
If you are looking to move to Fort Collins we can help. Our premier team of real estate agents knows the ins and outs of Fort Collins and they can find you the perfect place to fit your lifestyle. We can assist you in searching out the best neighborhood to suit your needs and budget with the most up-to-date listings available. Contact our Fort Collins real estate agency today. 970-460-4444
Also see our: Definitive Guide for Living in and Moving to Loveland, CO and our Moving To and Living In Greeley, Colorado: The Definitive Guide