How to Improve a Home's Curb Appeal this Winter in Just a Few Steps
Posted by Chris Kittle on Friday, December 17, 2021 at 10:46 AM
By Chris Kittle / December 17, 2021
Comment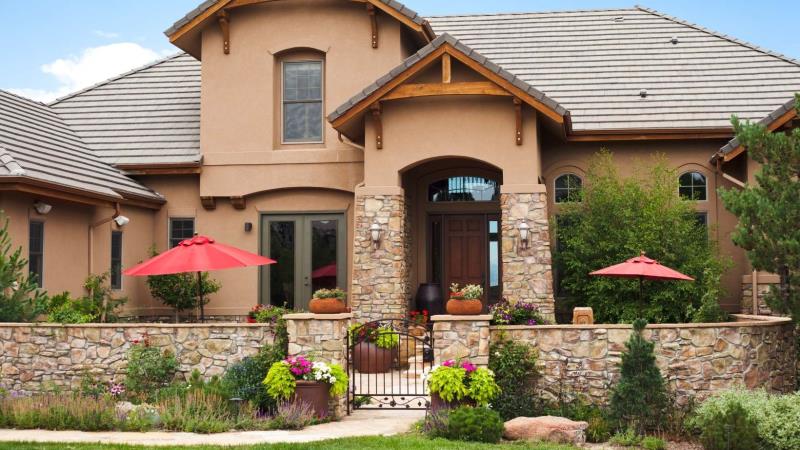 What if you could attract more buyers to your home with just a weekend project? You might not believe it, but the truth is that by giving the front of your home a little TLC, you can improve what agents call your home's curb appeal. The Northern Colorado real estate market, like housing across the rest of the country, is in flux right now as a result of the pandemic and shifting real estate trends. By working on your home's curb appeal this winter, you can be sure your home is ready to compete no matter what the market has in store.
Trim and Prune
It could be that you already took advantage of fall as a time to check on the health of greenery in your Northern Colorado front yard — especially overgrown trees or bushes. If you haven't though, it's not too late, and doing a little cleanup in the front yard is one of the first lines of attack to get your curb appeal in order. If you have trees that you aren't sure about, hire a professional arborist to come and take a look, to make sure you are ready for winter storms. You want to think about removing anything that could make the front of your home appear dark or heavy, to give a welcoming appearance to potential buyers as well as your holiday guests as a bonus.
Go for Perennials
Not everyone has time to maintain rosebeds or other flowering plants that might take up weekend gardening hours. If you opt for perennials instead, you'll be selecting plants that have staying power all year long, even as the temperature dips. Your best bet is to consult with a plant shop or nursery to see what is the right fit for you, given the size of your yard and how much maintenance you can honestly handle. Another option is to fill in bare areas with a mix of perennials and a rock garden to fill in the space without too much effort required.
Give Your Front Door That Wow Factor
One curb appeal secret that real estate agents swear by is taking your front door from boring to wow by painting it in a pop color like red, yellow, or blue. This upgrade can be relatively inexpensive by giving your existing front door some fresh paint and even updating door hardware — but the return you get will be a whole new look for that all-important first impression of your home. Buyers may even stop to ring your doorbell after just driving past your home, without an appointment.
Update Fixtures For a Modern Look
Along with an updated front door, another relatively simple upgrade many qualified real estate agents near you recommend is to replace hardware outside your home, like lights, doorknobs, mailbox, and house numbers, with coordinated and modern designs. The style you pick will depend on the look and feel of your home, but the key is to upgrade with hardware that follows a similar style and finish to streamline everything. This is a DIY upgrade that can change the whole look of your home in just a weekend.
Improve Your Curb Appeal To Sell Your Northern Colorado Home
Curb appeal is one of the most crucial features that will get buyers to stop and take a closer look at your home. By working on your home's curb appeal this winter, you'll be ready to go full speed ahead when the peak spring selling season is here. And if you are looking for someone to help you sell your home for top dollar reach out to the team here at Kittle Real Estate we would be happy to discuss what your home is worth, what you're looking for with a new home or any other questions you might have.