Max Sepulveda
Buyer Specialist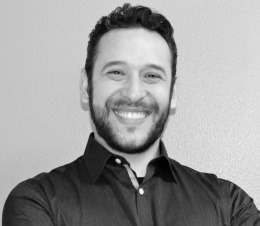 Over the course of his career, Max Sepulveda has gained invaluable experience and knowledge, whilst overseas, in order to assist his clients with every need. Born and raised in Santiago Chile, Max attended Universidad de las Americas (University of the Americas) and earned his doctorate in Equestrian Science and Veterinary Medicine because he wanted to help those who didn't have a voice of their own. While this was one of his greatest passions, he discovered shortly thereafter that his true passion was learning, mastering, and teaching sales in an international setting.. all while traveling the world.
After ten years in the cruise industry, Max rose to the top in his field as a salesperson and trainer—from art auctioneering to fine jewelry and watches—while tending to each clients' individual needs. He met his wife on this journey, which is what brought him to her hometown of Fort Collins, Colorado, where he utilizes his sales and his ability to give a world-class experience.
Max wants to continue to assist families along one of the most important journeys of their lives—to help them find their dream home in Colorado. Max is also fluent in Spanish, and is among very few agents in Northern Colorado who can assist Spanish-speaking clients. When Max is enjoying his time off, you can see him trekking around the mountains, enjoying family time with his wife, Christie, and Christie's family He enjoys spending quality time with friends, and cultivating new skills through reading, constant study, and ultimately and improving his skills in real estate.