Greg Moore
Buyer Specialist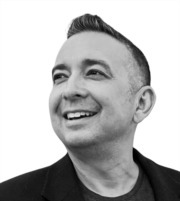 Hello, my name is Greg Moore and I'm originally from Albuquerque, New Mexico. About a decade ago our family made Northern Colorado our home and we've never looked back. When I'm not working you'll find our family on the soccer field or in the mountains.
After graduating from The University of New Mexico with a degree in Applied Mathematics, I entered the workforce as a Satellite Engineer maintaining software for the government. Later, my wife and I answered an internal desire to join the business world, so we started our own remodeling company selling over $50 million in home improvement projects in less than a decade. This experience led to the purchase of our first commercial property and provided me with a deep understanding of the home improvement process and how this in turn affects property value.
Later, I started AvaWing®, a digital marketing agency and consulting firm in Fort Collins. Understanding the challenges of the digital landscape is crucial to the real estate marketing process, and implementing smart strategies is critical to a successful transaction.
Through conducting national workshops, leading 100's of sales team meetings, and working with large corporations like The Home Depot and Ace Hardware, I've gained invaluable industry knowledge, hands-on experience, and an exceptional work ethic.
I look forward to working with you!