Alanna Bassuk
Buyer Specialist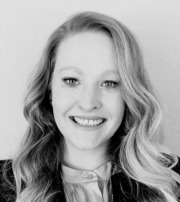 My name is Alanna Bassuk. I live in Fort Collins, and I love all things Colorado. I grew up around New Construction and Real Estate, my dad was a Builder, and my mom was a Real Estate Broker. Real Estate is more than just a career. It is a passion and brings great joy and nostalgia to my life.
I strive to be a great resource to my clients and provide exceptional service and experience. I am your advocate, navigator, and fiduciary for Real Estate in Colorado.
I promise clients the act of putting clients needs and wants first, delivering solutions that best meet their needs, and being a mindful advocate throughout the process.
I promise to be your navigator through the process by guiding and educating clients to make it enjoyable and as stress-free as possible. I will coordinate with sellers, buyers, agents, and lenders on your behalf to provide resources, answers, and timely actions.
And I promise clients to act as an ethical, fiduciary account for all funds, utilize all skills, maintain confidentiality, provide open and honest disclosures, and maintain loyalty and lawful obedience.
Now Let's Make Real Estate Fun and Enjoyable. It Matters Who You Work With.