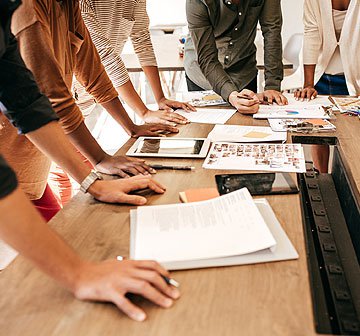 JOIN THE #1 REAL ESTATE TEAM IN NORTHERN COLORADO!
We have cracked the code to help real estate agents NET more money than over 90% of agents in the Northern Colorado Area market. You don't have to have years of experience to join our team, BUT you must have the desire to do what it takes to become successful…and we will show you how.

>   An agent-centric culture.

>   A commitment to training, coaching, and education.

>   A model that rewards our agents as true partners.
---
WE WANT YOU TO BECOME PART OF OUR GROWING TEAM!
However tough it's been for you, whatever you've been through, regardless of how discouraged you may feel right now – we can likely relate to your situation. We have created a better way to succeed in real estate and we'll gladly share with you what we've learned.We are doing something very special at
Kittle Real Estate
. We've built one of the highest production teams in the country by assembling a group of highly driven, success hungry, real estate professionals. Agents who will accept and adopt our methods for lead follow-up and fulfillment, client service, and team work will enjoy a high rate of success…plain and simple. In our business, success and a high rate of pay go hand in hand. Nothing in this business stays the same and if you don't have a systemized business approach, a proven methodology and support, making a living in real estate in the 'new economy' is going to be very hard.
---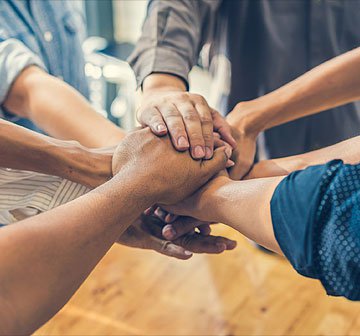 THIS OPPORTUNITY MIGHT BE A PERFECT FIT FOR YOU…
We've recently found ourselves in need of competent, hardworking, professional sales people to come on board with our team and take advantage of our stellar lead generation, conversion and management systems. If you're tired of the daily grind, tired of NOT making money, tired of being tired…then take advantage of my offer

Check out the steps

---
COMPLETE THESE 3 STEPS AND LET'S GET STARTED TODAY!
STEP 1

The 'Team Concept' is the direction that the industry is rapidly moving toward. If you want to be on the cutting edge of this change you are in the right place! The first step is for you to be excited about joining a real estate team vs. doing this on your own. This process is about determining if we are a 'good fit for you' and you are a 'good fit for us'. If joining the top team in the Northern Colorado Area gets your blood pumping, then move on to Step #2.

STEP 2

An important step in our selection process is the completion of an online assessment. Please click on the link below to get started.

STEP 3

A position in sales requires a competitive spirit and a real desire to succeed. This last step of the process allows us to get to know you a little better in terms of your past success and what you can bring to our team.
---
Please email [email protected] and provide a professional resume, and answer the following questions:
1. If you've been in sales or are currently selling real estate, what makes you a strong sales person? What kinds of sacrifices have you had to make to be successful in sales? 2. What's the toughest goal you've set for yourself currently or in the past? How do you plan to top it? 3. When it comes to real estate sales or sales in general, where is your confidence the highest? The lowest?
You will be contacted after you have completed Steps #1, #2 AND #3 above. ALL inquiries, emails and resumes are TOTALLY confidential. Thank you in advance for your interest in Kittle Real Estate!